Your massage should be unique to you. I want you to get the most out of your massage and leave feeling great. My massage combines different modalities to make your experience exceptional. Modalities include relaxation, therapeutic, Swedish, hot stone, Connective Tissue (aka Myofascial Release), and trigger point therapy. I also do prenatal and chair massage.
My most popular massage is my unique Heat-Wave Synergy Stone Massage. It's a new dimension of relaxation that combines relaxation and therapeutic massage. The Soothing Heat affects the skin, muscles, fascia and circulation with a calming effect which creates a multi-sensational experience for you.
Why a Heat-Wave Massage? Here are the benefits!
1. Blends Heat, Custom Pressure and Advanced Techniques into an Ultra-Relaxing Massage!
2. Warms muscles, tendons and ligaments for healing therapy.
3. Promotes relaxation of tight muscle and trigger points.
4. Relieves muscle pain and discomfort.
5. Soothes the Millions of Pressure, Motion and Temperature receptors in our Skin.
6. Encourages improved Blood and Lymph circulation.
7. Stimulates the immune system.
8. Calms the nervous system, Calms the mind and Decreases stress.
Call, email, text, or book online for your appointment today! Check out the Hours and Scheduling page for booking an appointment.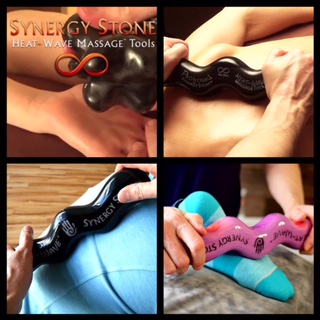 | Service/Product | Rate | |
| --- | --- | --- |
| Massage | $45 | / 30 minutes |
| Massage | $70 | / 60 minutes |
| Massage | $100 | / 90 minutes |